The Texas REALTORS® Staff has put together the perfect lay out of what to inquire once you get an offer! Read the article below to find out what your next steps are.
Congratulations! You have received an offer—or maybe more than one—to purchase your home. Before you say yes, review the terms. Remember: while price is certainly important, an offer is more than just a number. Consider these factors when working with your REALTOR® to decide what to do.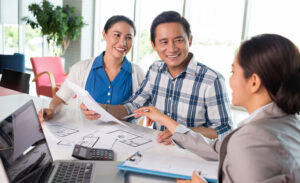 Does the Timing Work for You?
You need to move to your next address. You might be buying another home yourself. An offer that works with your timetable will be more appealing than one with a quick turnaround or that is otherwise inconvenient. Buyers may even be willing to temporarily rent your home back to you after the transaction closes.
Has a Buyer Offered To Pick Up Some of Your Costs?
Buyers may sweeten the deal by offering to pay for some of the sellers' closing costs. Though that amount is not part of the purchase offer, it increases your bottom line.
How Much Will They Put in Earnest Money and the Termination Option Fee?
Some buyers will show their interest with a large earnest money payment. They may also include a large option fee, which you can keep if the buyer chooses to terminate the contract.
Are There Other Factors at Play?
There are many aspects of an offer that can make a deal more or less appealing to you, such as factors related to appraisals, surveys, financing, termination options, and more.
Your REALTOR® can help you sort through the criteria that matter most to you and can help you find the best offer for your home. When you hire a REALTOR®, you have an advocate for closing the best deal possible