Here at Emblem Properties, we offer The Customer Service Difference–Where OUR Clients Are #1. This includes providing information to all the questions that you may have. Have you ever wondered what a Homeowners Association (HOA) does? We are here to help explain!
A homeowner's association (HOA) is run by a board of directors that is elected by the homeowners. This organization makes and enforces the rules for a subdivision, planned community, or condominium building. The purpose of a homeowner's association is to maintain public areas and provide amenities to be used by its members.
Amenities
When living in a neighborhood or community with an HOA you have access to all amenities in that area. Walking trails, sports fields, swimming pools, gyms, playgrounds, parks, and barbecue pits are just some of the many amenities that could be available in neighborhoods with an HOA.
Maintenance and Management
The HOA is responsible for services such as cleaning and lawn care in public areas, repairing roads, and trash pickup. They are also in charge of maintenance of the amenities provided, for instance, fitness equipment and pools. Board members also manage the communities finances and run business affairs.
Why get confrontational with a neighbor? Settle disputes through your HOA's board. The HOA board is there to protect and enforce the rules so that you do not have to! If you would like to settle situations for yourself they are also there to direct you in the right course of action to prevent the problem from expanding.
Overreach By HOAs

The 2021, 87th,Texas legislative session took several actions in relation to HOAs. As Texas REALTORS®, we support bringing balance to HOAs and have advocated for issues to protect you, our homeowners. Read the link below to see the bills presented to ensure HOA operations are transparent and resident-friendly:
https://www.texasrealestate.com/members/posts/realtors-support-bringing-balance-to-hoas/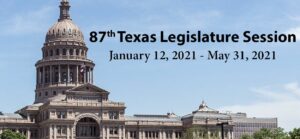 If you have any further questions, please reach out to us at www.emblempro.com.