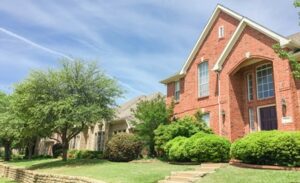 Moving doesn't always mean that you must hire your own truck or movers. There are other options to relocate your possessions.
Share a Truck
You may not need a moving truck all to yourself. If you aren't moving a great deal of possessions, you might be able to share a moving truck with another moving company customer. Ask about this option for interstate moves.
Ship By Freight
FedEx says that any shipment over 150 pounds is considered freight. You can ship items in bulk by land, air, or sea or some combination. It could be cost effective depending on the circumstances of your move.
Portable Storage Containers
With portable storage containers, a company drops off a container at your current home. You fill it with your possessions. The company picks it up and ships it to your new home. Remember to ask if portable storage containers are allowed on the property or street of your current and future homes.
Replace It
Not everything you own is a treasure. Ask yourself if it is worth the cost and effort to move an item. If it isn't, donate, sell, or dispose of the item and buy another one when you reach your destination. Anything you don't have to take with you makes the move a little easier and more affordable.