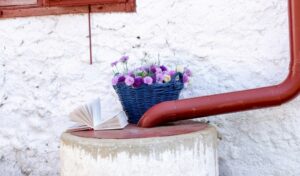 Rainwater harvesting is good for your wallet and for the environment also. With the limited water supply and growing population, the efficient use of water is critical. Whether you live in an area with minimal rainfall or maxim rainfall, you should conserve as much water as possible so you can save money, and to prevent flooding and erosion.
Statewide Support for rainwater Harvesting
Texas has several laws that support rainwater harvesting.
Texas Property Code- which prevents a homeowner's association from prohibiting the use of the rainwater harvesting systems
The state is also requiring certain state facilities to incorporate new rainwater harvesting systems in their designs
Municipalities and counties are also encouraged to promote rainwater harvesting
During a specific weekend water-efficient products can be purchased tax-free, including the equipment needed for rainwater harvesting
Financial Incentives
There are financial perks for purchasing and installing rainwater harvesting equipment. Before buying check with your local government or water facility to find out if there are any incentives available such as rebates, discounts, and tax exemptions to see if you can lower your costs. There are some cities and counties that offer rebates on harvesting water or provide discounts on rain barrels.
The Texas Legislature Law allows the exemption with part of or all of the assessed value of the property with approved water conservation initiatives. Individuals that are planning to install the harvesting system should check with their appraisal district to learn if they are exempt from county property taxes.