When looking to buy a home, why would you choose not to use a REALTOR® to help guide you through one of life's largest financial transactions? Lonny Johnson with Emblem Properties explains how we can provide professional opinions and advice to our clients.
When buying a home, what you do not know can cost you. There are many things to consider and the contract process can be a bit confusing for the untrained. I have discovered that sometimes there is a bit of misconception about what service REALTORS® provide. When buying a home, it is vital that you have proper representation.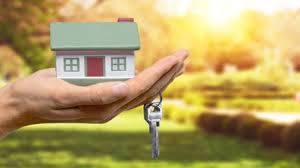 Real Estate commissions are generally paid by the selling side. Customarily the commission is split with part of it going to the buying brokerage. What this means to you as a buyer is that typically your buying agents' brokerage is paid by the seller. (So, in short, usually, it cost you nothing to have a licensed Realtor represent your best interest in the process.) Feel free to give me a call if you are thinking of buying a home. At Emblem Properties we focus on serving our clients best interest. Your needs and outstanding customer service is our priority.
Thanks, and I hope you have a blessed day!
936-661-3747
lonny@emblempro.com
Emblem Properties