Check out what events are going on this September & October 2022 in Huntsville, TX! Performances, events, shopping, and more!
48th Annual Fair on the Square
SATURDAY, OCTOBER 1, 2022 AT 9 AM – 5 PM
Downtown, Huntsville
This annual event offers Fun, Food and Adventure!! Over 400 vendors set up shop in the historic downtown district selling many unique items, some hand crafted by local artisans. Jewelry, home décor, apparel, and many more treasures can be found by both vendors and the merchants on the downtown square.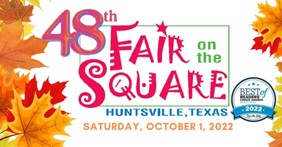 Fall at the Farm
SEP 25 AT 8 AM – SEP 26 AT 5 AM
Kim's Home and Garden Center
Kim's Home & Garden is a premier shopping destination, "like no other"…. dedicated to the art of gardening, outdoor lifestyles, and fine home living. Beauty, history and outdoor dining, await at the historic Top O the HIll Farm……a must do!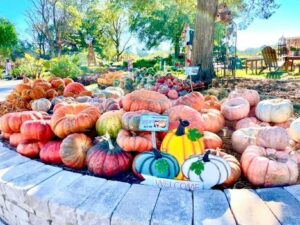 Tractor Supply Farmers Market
SATURDAY, OCTOBER 1, 2022 AT 9 AM – 2 PM
Tractor Supply Co.
Public Farmers Market Located at the Huntsville Tractor Supply. Open to the public.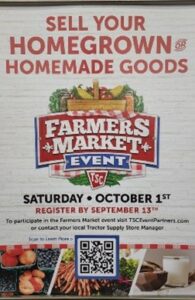 Toddler Time
WEDNESDAY, SEPTEMBER 28, 2022 AT 9:30 AM – 10:30 AM
Chick-fil-A of Huntsville
Decorate a picture frame for your polaroid picture (mini polaroid picture will be included).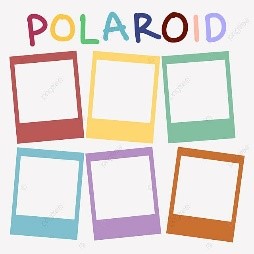 Chi Tau Epsilon Dance Honor Society presents: Dances @ 8
THURSDAY, SEPTEMBER 29, 2022 AT 8 PM – 9:30 PM
James & Nancy Gaertner Performing Arts Center
The honor society, Chi Tau Epsilon, presents 'Dances @ 8', a showcase of dance works choreographed by undergraduate students fully curated and produced by the students themselves.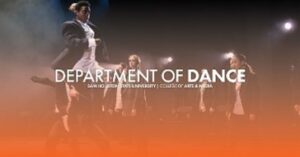 Movie In The Park
FRIDAY, SEPTEMBER 30, 2022 AT 8 PM
Kate Barr Ross Park
City of Huntsville Parks & Leisure Department presents: Jungle Cruise, located at Kate Barr Ross Park, field 6 starting at 8:00PM.
Concession stand will be open. CASH ONLY!
Don't forget to bring your chairs and blankets!!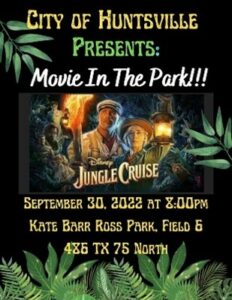 Spooky Cemetery Painting
THURSDAY, SEPTEMBER 29, 2022 AT 6:30 PM – 8:30 PM
Cork & Canvas
16×20 Canvas Painting. Please arrive 15 minutes early prior to the start of the class to get checked in and seated.