Listed below are the events happening this week in Walker and Brazos county! Get together with friends and family to support the community and create memories.
Sam Walker Elementary Girl Scout Sign Up Event
THURSDAY, OCTOBER 7 AT 6 PM
Come to the cafeteria at Sam Walker Elementary to learn all about Girl Scouts! Have a girl interested in: Camping? Archery? Dance? Hiking? Fishing? Earning badges in life skills, entrepreneurship, STEM, and outdoor? If so, Girl Scouts is the organization for HER!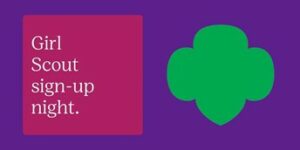 THURSDAY, OCTOBER 7-9 FROM 12 PM – 5 PM
This exhibition includes work curated by students in Museum and Gallery Practices and will be on display from October 7 to 9 in the Satellite Gallery. The exhibition is FREE and open to the public. The Satellite Gallery is located at 1216 University Avenue Huntsville, TX 77340. A reception will be held on October 7 from 6 pm to 7:30 pm in the Satellite Gallery.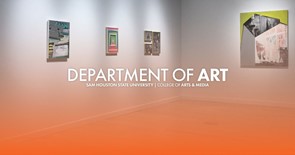 Chilifest: Friday Night Lights
FRIDAY, OCTOBER 8 AT 5PM
Alongside Chilifest 2022 coming this spring, College Station is very excited to announce a special one night event, Chilifest: Friday Night Lights!
On the eve of the biggest football game of the year, Chilifest will be coming to the Wolf Pen Creek Amphitheater on Oct. 8 with Robert Earl Keen and special guests Josh Abbott Band, Shane Smith & The Saints, and John Baumann.
Tickets will be available at the gate at a higher cost, so be sure to buy your tickets early to save.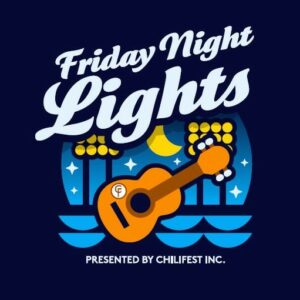 SATURDAY, OCTOBER 9, 2021 FROM 9 AM – 12 PM
It's SHSU Bearkat Family Weekend, and we would like to welcome Bearkat families to the museum!
Come step back in time with the Sam Houston Memorial Museum and learn about our university's namesake. Walk the actual property once owned by Sam and Margaret Houston. Visit with costumed interpreters to learn about life on the Houston Farm and Texas in the 1850s. See the Houston family home, known as the Woodland Home, on its original site and the Bear Bend Cabin, reported to be Sam's hunting lodge. Then tour the Memorial Museum (FREE ADMISSION during this time) and view the permanent exhibits of the museum, including the largest collection of Houston artifacts and memorabilia anywhere.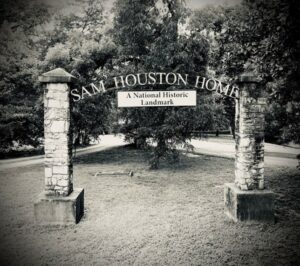 SATURDAY, OCTOBER 9, 2021 FROM 10 AM – 11:30 AM
In this class, you will make a fall pumpkin centerpiece with silk florals and decor to take home with you! Cost: $40 Please register for class by filling out the form online.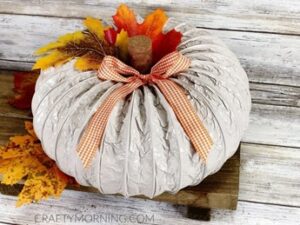 SATURDAY, OCTOBER 9, 2021 FROM 11 AM – 6 PM
October is Breast Cancer Awareness month. Help us help those who are fighting this terrible disease. Come on out to Curves in Huntsville, Texas and buy a delicious sausage wrap meal. The proceeds will benefit those in our community battling breast cancer.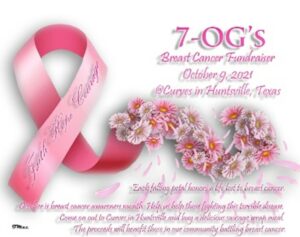 SATURDAY, OCTOBER 9 AT 2PM
Come out to the Sam Houston Football game to support our Bearkats! The game will be held at the Bowers Stadium starting at 2PM. Beforehand, the tailgate will be from 12PM-1:30PM. Stop by the Emblem Properties tent and pick up a FREE koozie!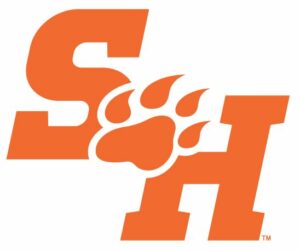 1st Annual "FORE THE CURE" Scramble
SUNDAY, OCTOBER 10 AT 12 PM
The Outdoorsaholics are thrilled to partner up with Ravens Nest Golf Club to bring their 1st Annual "FORE THE CURE" 4-man Golf Scramble Tournament. The event will be for Breast Cancer Awareness Month and all profits and donations will be going to help with Breast Cancer Research. Registering your team will cover for 4 people: golf, carts, range balls, long drive contest, closest to the pin contest, lunch, goodie bag including event t-shirt, and a chance to win prizes. They are also accepting sponsors and donations. If you would like to sponsor the outing, please email, theoutdoorsaholics@gmail.com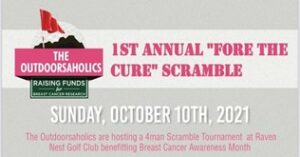 SUNDAY, OCTOBER 10 FROM 9 AM – 2 PM
Join for a day of fun pumpkin carving underwater at Blue Lagoon in Huntsville on October 10th! There will also be a costume contest!