Love Letter Tray at Cork & Canvas
TUESDAY, FEBRUARY 1, FROM 6:30 PM – 8:30 PM
A ceramic technique class where you will get guided instruction on how to decorate a fun and flirty Valentine's Day tray/plate. You will receive step by step instructions on how to paint this cute Love Letters Platter. Perfect gift for Valentine's Day! Sign up online.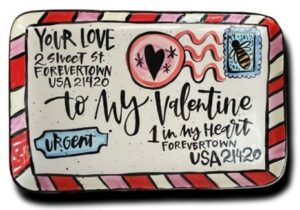 Chilly at the Lodge's Vendor Market
SATURDAY, FEBRUARY 5 FROM 8 AM – 5 PM
Support our vendors by shopping at a variety of pop-up tents at the Chilly at the Lodge Vendor Fair. From crafts to goods, you'll find high quality gifts, clothing, and so much more! Plus, participate in the public tasting of world- renowned chili competitors and enjoy live entertainment from some of the area's best performers.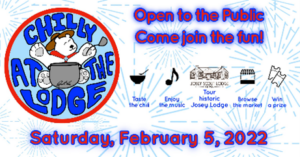 HISD Buyers Group Sweetheart Dinner & Auction Fundraiser
SATURDAY, FEBRUARY 5, 2022 FROM 6 PM – 9:30 PM
Be a real Sweetheart! HISD Buyers Group is so excited for the opportunity to get to join together again to show some LOVE for our HISD Youth! The Huntsville ISD Buyers Group will host its annual Sweetheart Dinner & Auction in the Huntsville High School Commons @ 515 FM 2821 East.
All funds raised stay local and go to support HISD students participating with show projects in the upcoming Walker County Fair. All tickets are presale for $50 each, or $350 for a table of 8. We welcome table sponsorships as well as tax-deductible donations of any amount.
Please contact Shannon Duncan, HISD Director of Communications @ (936) 435-6397, or email sduncan@huntsville-isd.org to reserve/purchase yours today or to find out how you or your business can help the HISD Buyers Group support our HISD Youth!
The Kidz Fest in College Station
SATURDAY, JANUARY 29 AT 11AM – 3PM
The Kidz Fest is a children's festival where parents, kidz, and families can come out to enjoy their Saturday together while enjoying a variety of activities. This event is both fun and educational.