Thursday, September 30 from 7PM – 9PM
Come out to Century Square for TRIVIA NIGHT! Have fun and win prizes by competing with your friends each week to answer questions about sports, history, and music, as well as specific categories like cartoons, architecture, fashion, and more. The more you know, the more you win!
Grab a bite to eat and something to drink from one of the surrounding restaurants, and head out to The Green to get your trivia on. This event is free and open to the public. The Green has socially distanced circles painted in the turf in order to ensure a safe event.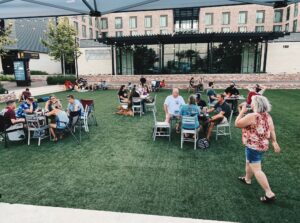 Friday, October 1, at 8AM
Join Kim's Home and Garden Center for an amazing array of Fall fun every day in October with special events each Saturday! Enjoy fun for everyone and shopping galore! Stay tuned for specific dates on events.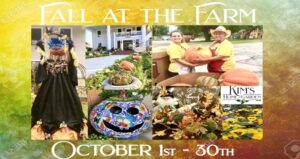 47th Annual Fair on the Square
Saturday, October 2, from 9AM – 5PM
This annual event offers Fun, Food and Adventure!! Over 400 vendors set up shop in the historic downtown streets of Huntsville, selling many unique items, some hand crafted by local artisans. Jewelry, home décor, apparel, and many more treasures can be found by both vendors and the merchants on the downtown square.
The Kids Korner, a haven of fun for children of all ages, includes balloon artist, petting zoo, bungee run, monster mural, face painting, archery station, free arts, and crafts projects and so much more!
Local bands entertain the crowd in the Beer Garden on Saturday from 11:00-5:00. Come out on Friday night and kick up your heels at the Pre-Fair on the Square Concert featuring some great Texas Country music and enjoy an ice-cold beer or soda!
The Fair on the Square offers something for everyone the first Saturday in October, so plan to spend the weekend with us in Huntsville!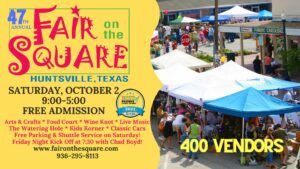 Saturday, October 16, from 9AM – 5PM
Come to Kim's Home and Garden Center to see the Fall Artist Festival, featuring 30 amazing hand-crafted artisan booths on the historic grounds, showcasing their wares for a shopping extravaganza you will not want to miss.
The pumpkin patch is open with over 29 varieties of gourds and the Holiday showroom in the Mansion is a wonderland of decor. Also, grab a bite at Farmhouse Coop and enjoy outdoor dining.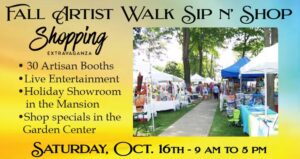 October 16-17 from 10AM – 2PM
Join the town of College Station at Millican Reserve for their 9th annual Pumpkinpalooza Festival. Activities included are the Trail Run, Annual Fall Harvest, the Millican Music Festival, the pumpkin patch, lots of kid-friendly activities, as well as fishing, canoeing, pumpkin chunkin', and more! The Pumpkinpalooza Trail Run will have Marathon, Half Marathon, 10k, and 5k races for runners to choose from! And The Millican Music Festival will include music, dinner, and drinks under the stars along with activities for kids until sundown.
Click here to purchase your tickets!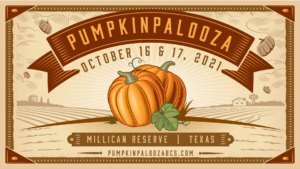 Sunday, October 17 from 11AM – 3PM
Join Homegrown at Northgate to shop from a variety of artisans and farmers selling homegrown produce and handcrafted goods along Patricia Street and College Main promenades. Admission is free! The Bryan College Station Habitat for Humanity will also be selling pumpkins. While you're there, be sure to grab a bite to eat from a Northgate eatery!