"May your blessings outnumber the shamrocks that grow, and may trouble avoid you wherever you go."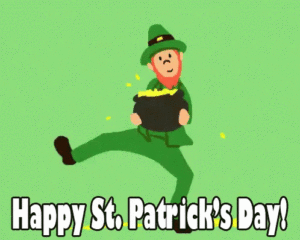 What is St Patrick's Day?
Saint Patrick's Day is a religious holiday celebrated by the Irish on the anniversary of St Patrick's death in the fifth century. Traditionally, this celebration involves attending church the morning of, and celebrating in the afternoon with dancing, singing, drinking, and feasting on the traditional Irish meal – corned beef and cabbage.
Who is St Patrick?
He served as the national apostle and the patron saint of Ireland in the fifth century. After being kidnapped at the young age of 16, he escaped 6 years later bringing Christianity with him back to Ireland (until this time, it is believed that St Patrick had always been atheist). After becoming a priest and changing his name from Maewyn to Patricius, he established several monasteries, churches, and schools to pursue his missionary work in his pagan country. His legacy would always be remembered by the following centuries after his death on March 17th, 461.
Is St Patricks Day considered a religious holiday?
In America, St Patricks day is celebrated as a day of revelry and everything Irish-related – including wearing green!
Why a Clover?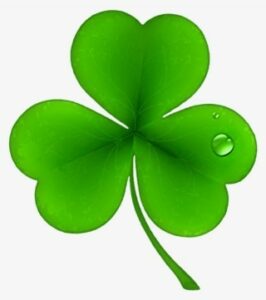 When describing the Holy Trinity to his people, St Patrick used the three leaves of the native Irish clover (Shamrock) for a visual of The Father, The Son, and The Holy Spirit. However, there is no record to prove that the myth of the shamrock representation is true.
Why is green the holiday color?
Blue was the color traditionally associated with St Patrick, but because of the clover, the color for the holiday was changed to green.
How are leprechauns and gold associated with St Paddy's?
Leprechauns were tiny men who were shoemakers that would hide their profited small gold coins in pots at the end of rainbows. Legend has it that if you were lucky enough to catch one, they would grant you three wishes in order to be set free. Since they are a part of old Irish fables, they had to be included in a holiday that celebrates everything Irish! They are a bigger symbol of this holiday in America because of a movie that Walt Disney created that was based in Ireland about an Irish man's fascination with a leprechaun.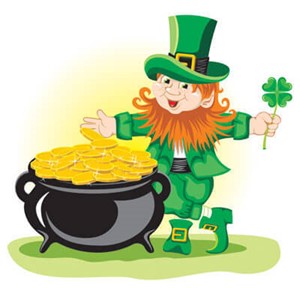 When did this holiday come to America?
In Ireland, what was known to them as the Roman Catholic feast day of St Patrick, started being celebrated around the ninth century. However, the first St Patrick's Day Parade was held in St Augustine, Florida organized by the Spanish Colony's Irish vicar Ricardo Artur. On March 17th 1772, homesick Irish soldiers who were serving with the English military, marched to New York City to honor St Patrick. Since then, the enthusiasm for this holiday has grown among the cities in America.
How do we celebrate?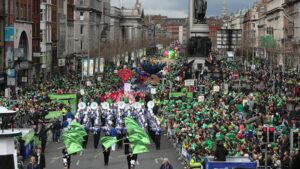 "Irish Aid" societies such as the Hibernian Society and Friendly Sons of Saint Patrick started annually holding parades featuring bagpipes and drums. These groups eventually all united their parades to form one official parade held in New York City. To this day, this is one of America's largest and oldest civilian parades with over 150,000 participants, 3 million attendees, and being 1.5 miles and 5 hours long. Other popular cities such as Chicago (who colors their river green on this holiday), Philadelphia, and Boston also host these parades ranging around 10,000 – 20,000 participants. Another unpopular way to celebrate is by planting pea and cabbage seeds!
What traditional meals should I make for St Patrick's Day?
Irish Soda Bread
Colcannon
Corned Beef and Cabbage
Irish Lamb Stew
Beef and Guinness Pie
Irish Bread and Butter Pudding
Apple Tarts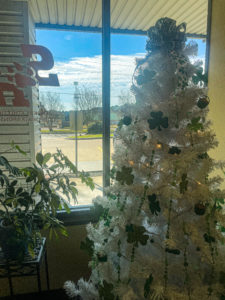 Photo from Emblem Properties of our St Paddy's Day tree next to our "lucky" Money Tree!